Regular price
$159.95 USD
Regular price
Sale price
$159.95 USD
Unit price
per
Sale
Sold out
FREE SHIPPING (USA)
"The Four Seasons" on German Etching
Dimensions: 16x24"
This is a limited edition giclee print presented on beautiful German Etching paper. German Etching is a high quality textured paper specifically designed for fine art. 
Signed and numbered/100
Unframed
View full details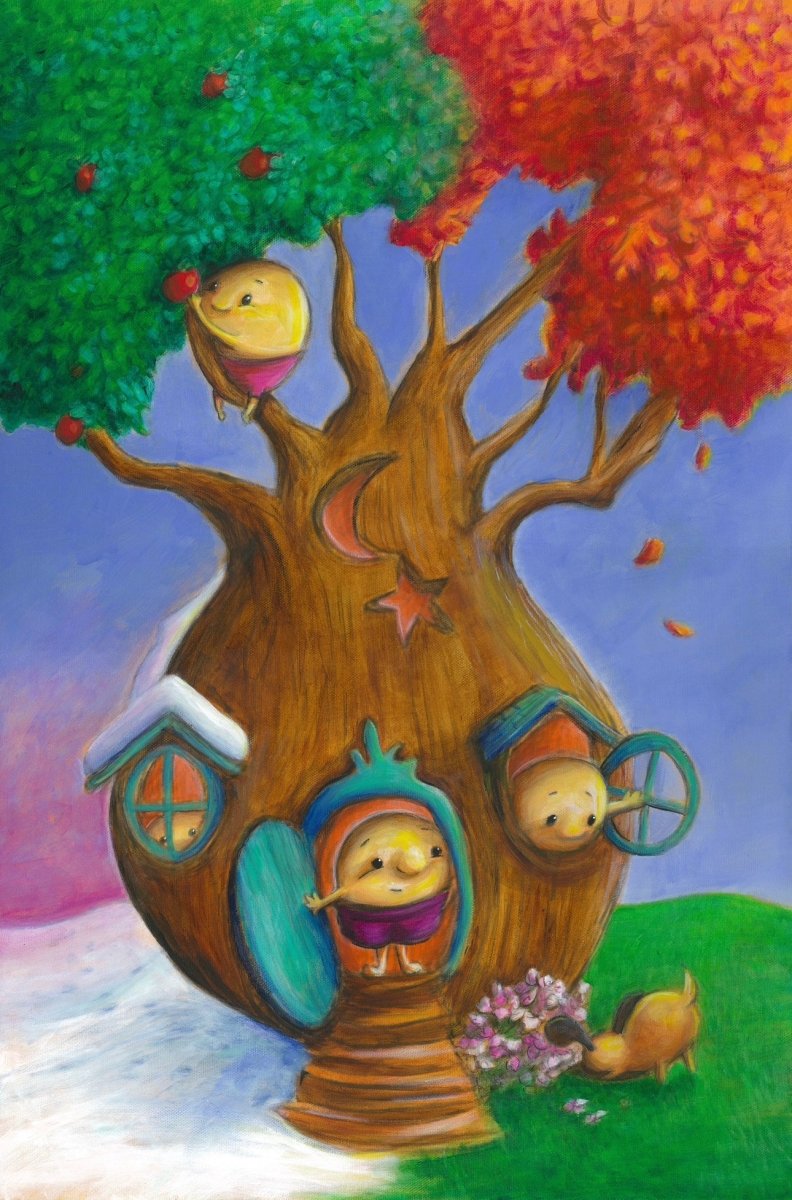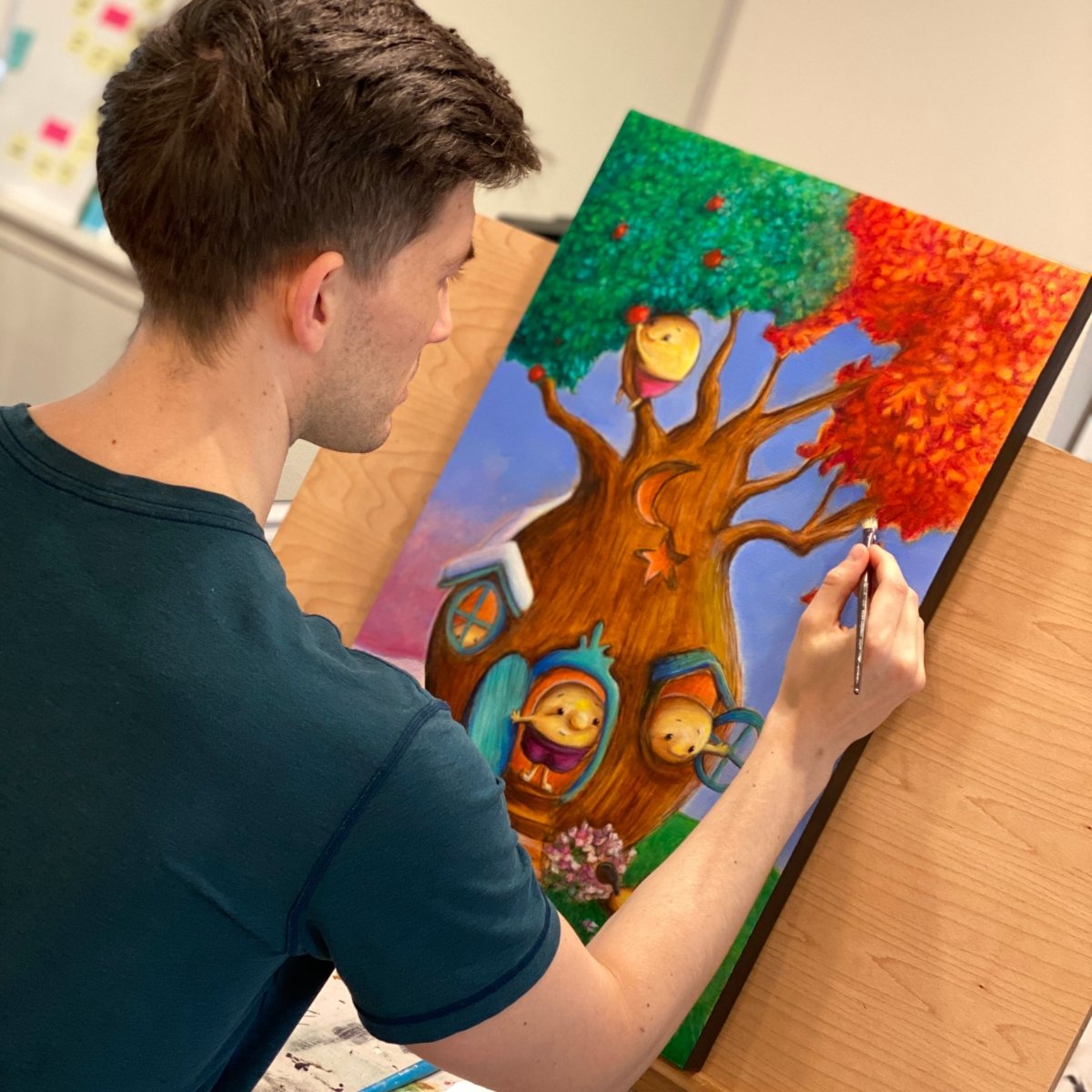 Absolutely love this charming artwork.
I first fell in love with this picture when I saw the little winter face peeking up through the window.
The four seasons are a wonderful theme for art anyway…. but never have I seen all four on the same tree simultaneously. Such a clever approach to the four seasons theme!
The little guys! Omg! So cute;. My daughter calls it my potato picture. Haha, I do see how the little guys do look like potatoes. It's incredible how much expression their minimalist faces hold.
And I believe that we even got the very resplendent Mr Maple in the corner of fall.
The picture came carefully wrapped and rapidly shipped. I even got a cute penguin sticker on the box.
Buying this was a splurge for me and I absolutely do it again! 😊
(Budget is an issue for me but the framing and a 2 inch mat turned out to only be $50 at local art/craft chain store.)
Absolutely love this charming artwork.
I first fell in love with this picture when I saw the little winter face peeking up through the window.
The four seasons are a wonderful theme for art anyway…. but never have I seen all four on the same tree simultaneously. Such a clever approach to the four seasons theme!
The little guys! Omg! So cute;. My daughter calls it my potato picture. Haha, I do see how the little guys do look like potatoes. It's incredible how much expression their minimalist faces hold.
And I believe that we even got the very resplendent Mr Maple in the corner of fall.
The picture came carefully wrapped and rapidly shipped. I even got a cute penguin sticker on the box.
Buying this was a splurge for me and I absolutely do it again! 😊
(Budget is an issue for me but the framing and a 2 inch mat turned out to only be $50 at local art/craft chain store.)